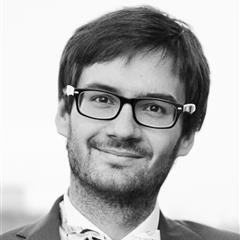 KONRAD SIWIŃSKI
Account Manager at Kantar TNS
Quantitative and qualitative researcher.
He has been associated with TNS Kantar since 2011. A graduate of the Faculty of Economic Sciences at the University of Warsaw. Experienced moderator of qualitative research, as well as a quantitative researcher – he conducted research related to the image of brands, the introduction of new products, assessment of communication and satisfaction of customers and employees. On a daily basis, he deals mainly with the research of the financial industry, new technologies and B2B.
Music enthusiast – he has a collection of over 2000 CDs and LPs; a regular visitor to concerts and festivals. In his free time, he pursues his passions as a music journalist for the Artrock.pl portal.