Agenda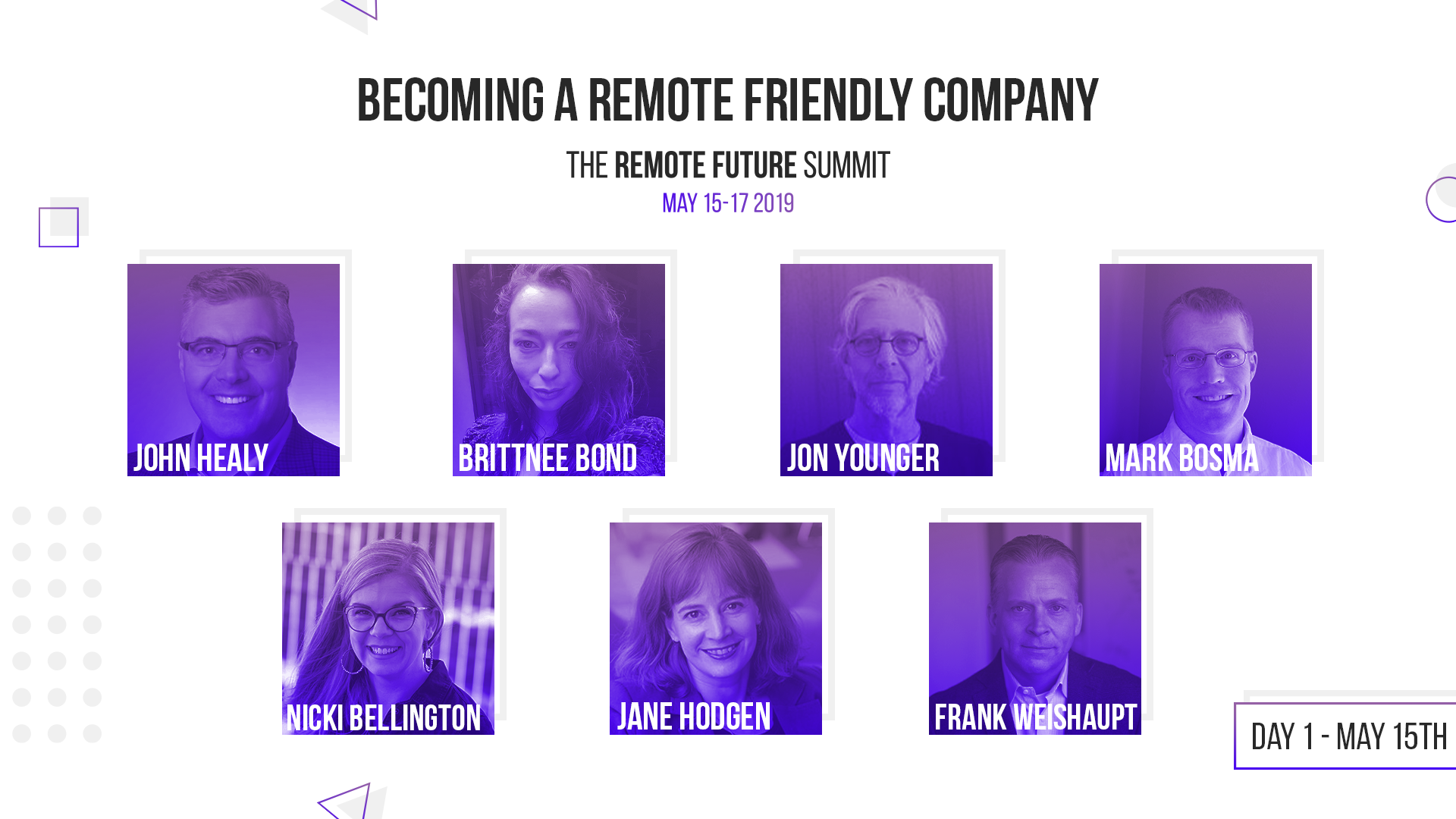 Becoming a remote friendly company
8:15 AM | John Healy: Why Consumer Demands Are Driving The Remote Work Revolution?
8:35 AM | Jon Younger: Freelance Revolution And The Future Of Work
8:55 AM | Brittnee Bond: Securing An Internal Buy-In For Remote Work
9:35 AM | Mark Bosma: Deciding Whether Remote Work Is Right For Your Company
9:55 AM | Nicki Bellington: Designing Remote Work Policies For Your Organization.
A Road From The First Draft To Implementation.
10:10 AM | Jane Hodgen: Enhancing Diversity & Inclusion With Remote Work
10:30 AM | Frank Weishaupt: We're F*@%Ing Up The Future Of Work Before It Even Gets Here
Download Remote Future Summit 2019 full agenda ➡️ here ⬅️