Agenda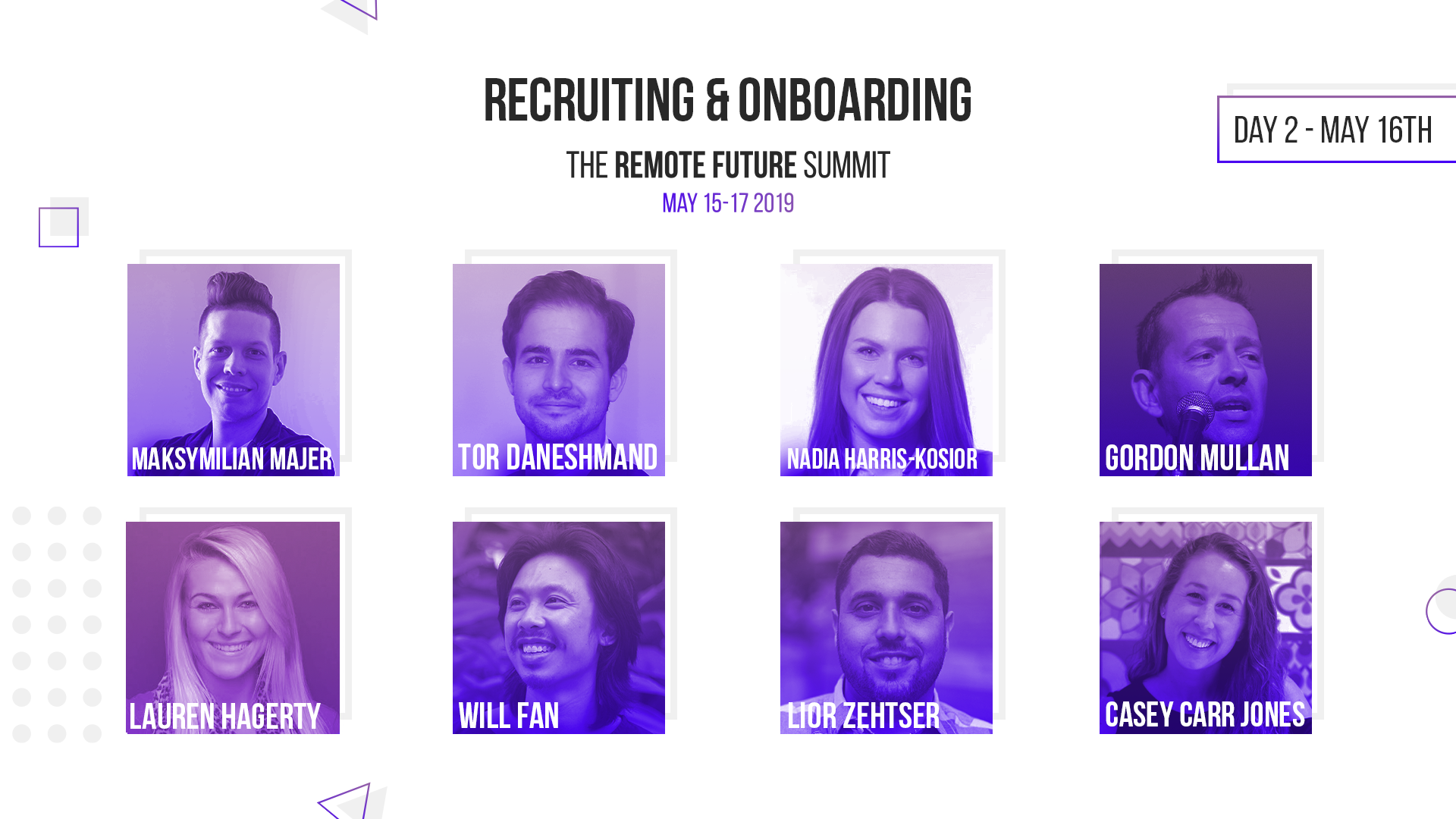 👇 SCROLL DOWN FOR THE FULL AGENDA👇
8:15 AM | Maksymilian Majer & Tor Daneshmand: Effective solutions to the shortage of top-skilled devs in your area – how to hire remotely?
8:35 AM | Nadia Harris-Kosior: What makes a remote worker successful. Skills you should be looking for.
8:55 AM | Gordon Mullan: Video Interviews: How to Recruit Remotely?
9:15 AM | Lauren Hagerty: Increasing Diversity with Remote Hiring
9:35 AM | Will Fan, Lior Zehtser & Casey Carr Jones: Dos and Don'ts of onboarding a remote employee.